CROWN CUES
THAT ARE CURRENTLY FOR SALE
.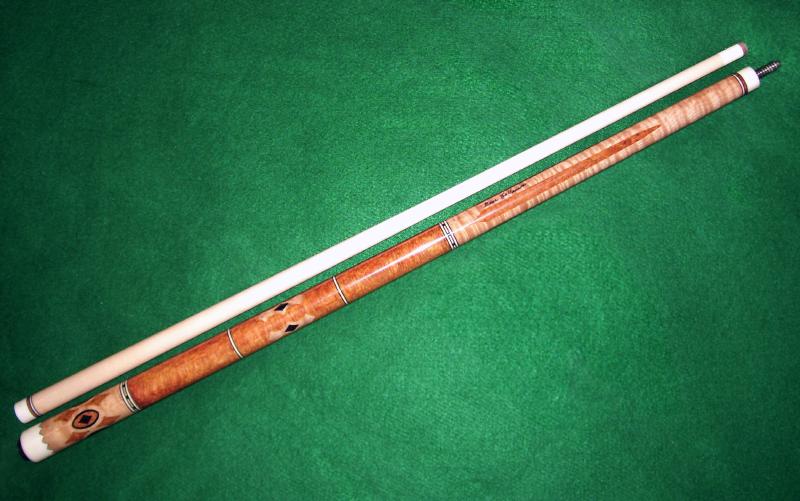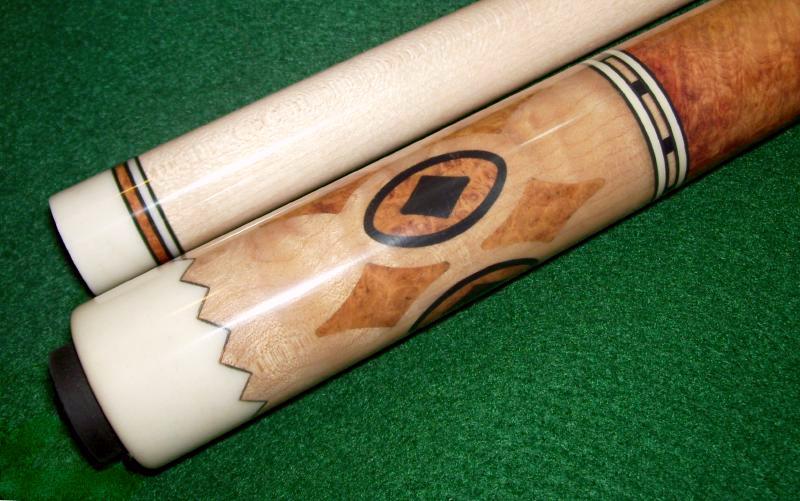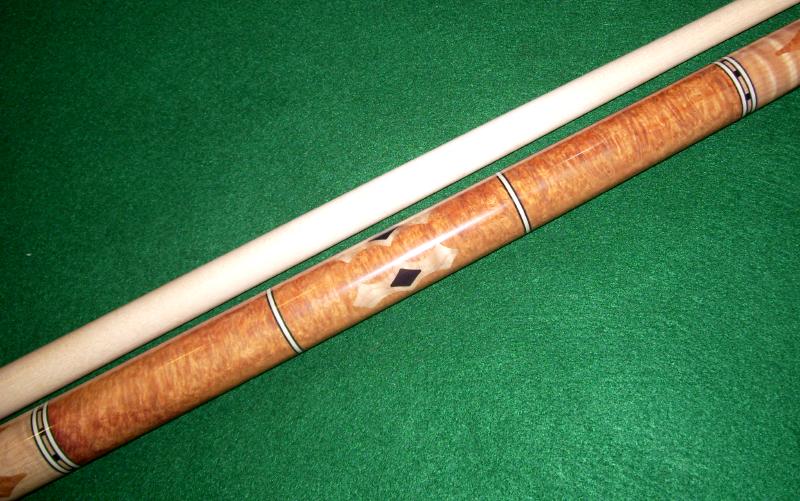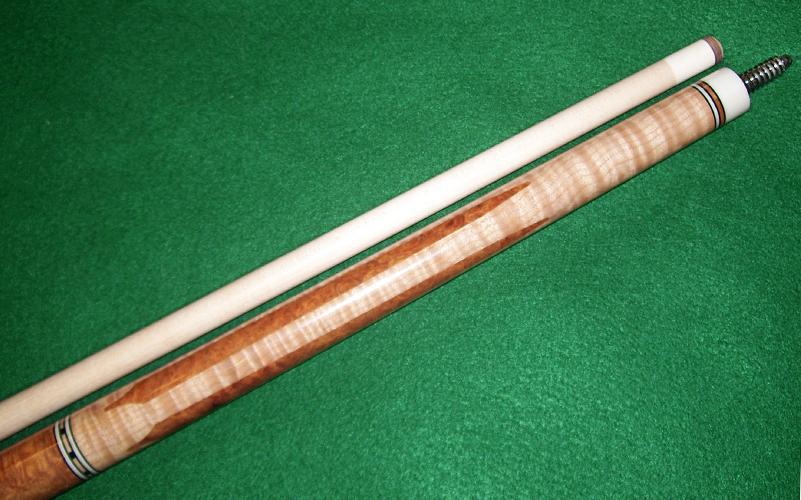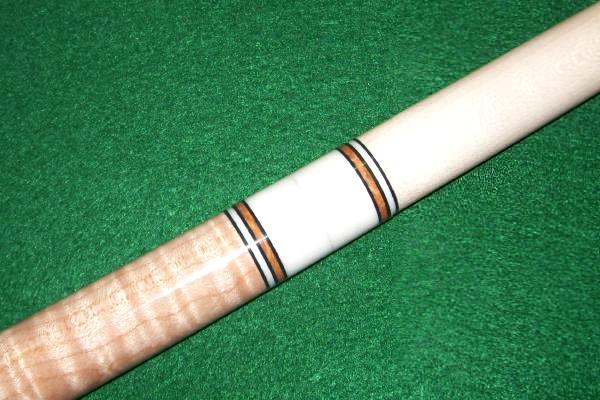 The 29" Hard Maple shaft on this cue has a modified taper and comes with a 13mm Karomi tip and a standard Ivorine 3 ferrule. The shaft has a ring combination of black, white Phenolic, black, Amboyna Burl and black rings above a white Phenolic collar at the joint. The joint is 3/8-10 stainless pin into wood threads.
The Figured Maple forearm has a collar and ring combination which mirrors the one on the shaft and is elegantly decorated with four floating Amboyna Burl points.
The Amboyna Burl handle has window rings at both ends and is separated into 3 sections by two sets of black, white Phenolic and black rings. An Ebony diamond is inlayed into each of four Figured Maple 8-pen inlays, which decorate the middle section.
The Figured Maple butt sleeve has four Ebony diamonds inlayed into Amboyna Burl ovals with bold Ebony oval outlines and four over/under sets of larger diamonds between the oval decorations and a white Phenolic crown butt cap.
This cue will weigh between 15.6 and 21.1 ounces, according to the preference of it's new owner.
This is a signed cue, bearing the signature of it's maker, Gene La Viness.
CUE: 4035
PRICE: $844 USD
.


All images and photos on this site were created by JesPiddlin - © 2006