CROWN CUES
THAT ARE CURRENTLY FOR SALE
.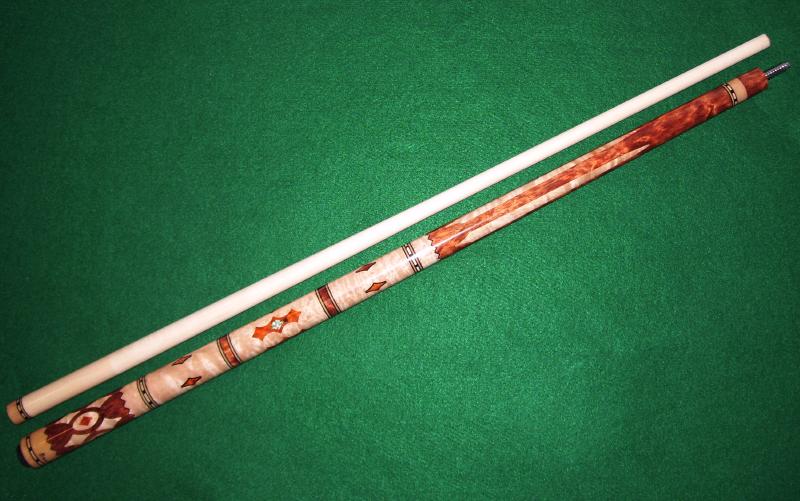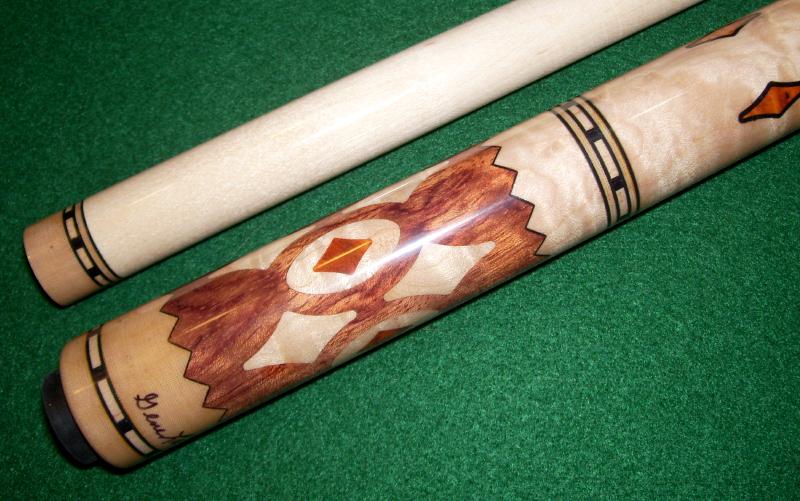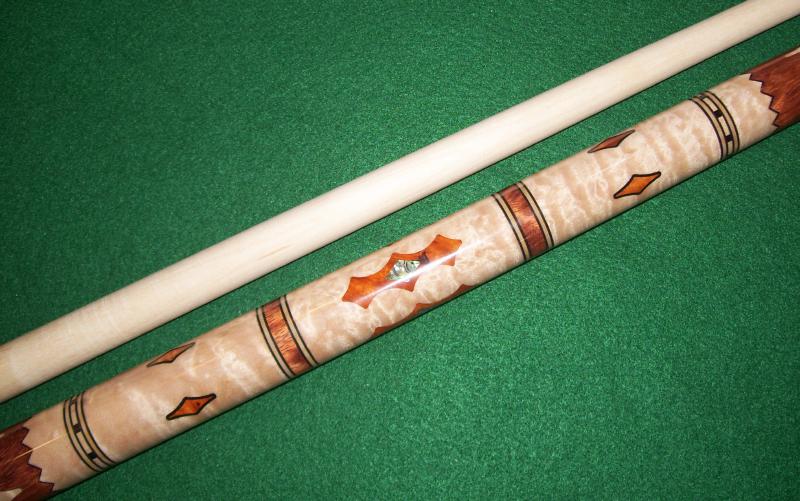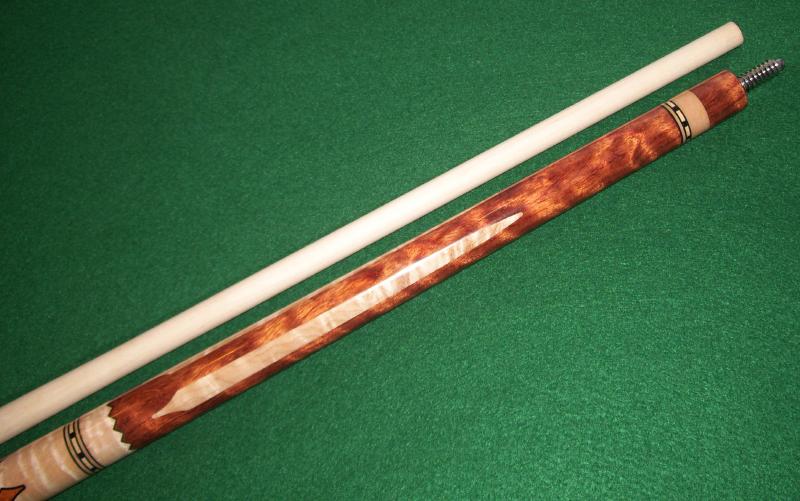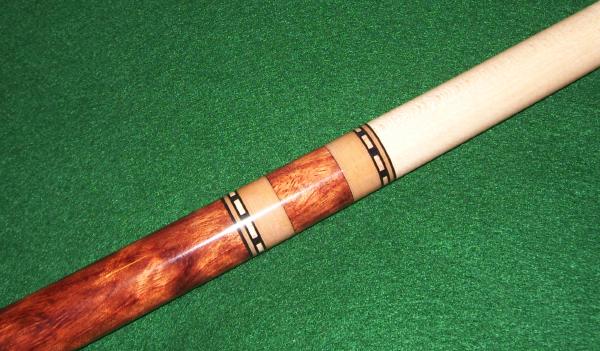 The 29" Hard Maple shaft on this cue has a modified taper and comes with a choice of 13mm tips and a standard or decorative ferrule. (See the Options page for tip and ferrule choices.) A ring combination of black, tan Phenolic, black, slot ring, and black rings sit atop a tan Phenolic collar at the joint. The joint is 3/8-10 stainless pin into wood threads.
The Wildly Figured Bubinga forearm has a Figured Bubinga collar above a mirror image of the collar and ring combination displayed on the shaft. Four floating, elegantly figured Maple points adorn the forearm.
The lavishly-figured Maple handle is framed on each end by a ring combination with a figured Maple crown facing outward. The handle is separated into three equal sections by two Figured Bubinga bands which are sandwiched between black, tan Phenolic and black rings. Each of the two outer sections displays four Ebony-outlined Amboyna Burl diamonds which are placed in line with the diamonds in the opposite outer section. Four Amboyna Burl 8-Pen inlays exhibiting beautiful Abalone diamonds in their centers surround the center section and are off-set from the diamonds in the two outer sections.
The beautifully figured Bubinga butt sleeve has four Amboyna Burl diamonds inside Figured Maple ovals which are separated from each other by two Figured Maple diamonds placed above/below each other all around, and a tan Phenolic crown butt cap which has a slot ring flanked by black rings spaced near the bottom.
This cue will weigh between 17 and 19.5 ounces, according to the preference of it's new owner.
This is a signed cue, bearing the signature of it's maker, Gene La Viness.
CUE: 4036
PRICE: $1105 USD
.


All images and photos on this site were created by JesPiddlin - © 2006