CROWN CUES
THAT ARE CURRENTLY FOR SALE
.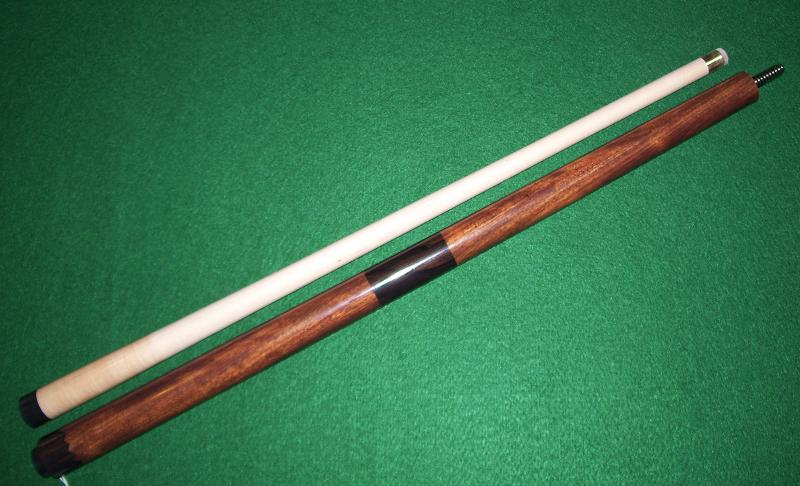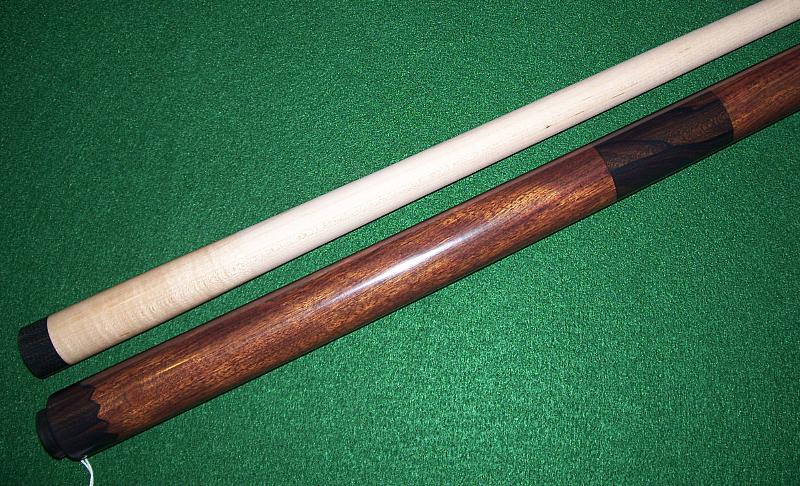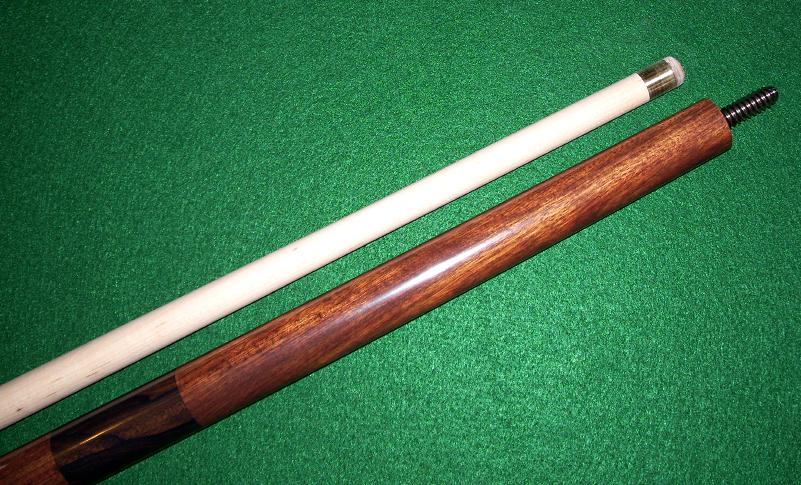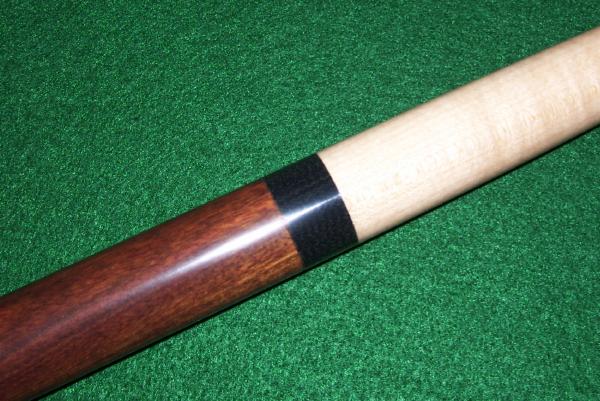 The 22" Hard Maple shaft on this masse' cue comes with a 14 mm Karomi tip and a brass ferrule. The .950 joint has a black Phenolic collar and a 3/8-10 stainless pin into wood threads.
The 22 inch Chechen butt is separated into two halves by a wide Zirocote band in the center.
The butt cap is a Zirocote crown.
This cue will weigh 25.1 - 28.0 ounces, according to the preference of it's new owner.
This is a signed cue, bearing the signature of it's maker, Gene La Viness.
.
CUE: 5007
PRICE: SOLD!!<!$270>
.


All images and photos on this site were created by JesPiddlin - © 2006